When:
July 5, 2022 @ 9:30 am – 4:30 pm
2022-07-05T09:30:00+00:00
2022-07-05T16:30:00+00:00
Where:
RAF College Cranwell
Royal Air Force Station B1429
Cranwell Ave, Cranwell Village
Sleaford NG34 8HB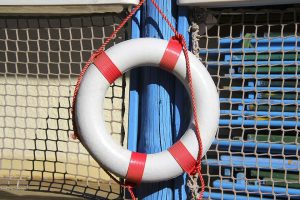 *** NOW FULLY BOOKED ***
Emergency Planning: Practical Salvaging Collections Training Day at RAF College Cranwell
Please note this is an in-person training event
This one day practical training course will help organisations to improve their emergency preparedness, by using multiple case studies and practical experiences to highlight key components for successful disaster response. The content is applicable for organisations that have yet to write a plan, in highlighting key content for Accreditation and best practice, but also for those who already have a plan to identify areas for improvement.
Delegates will gain experience of salvaging real objects from the collections at RAF College Cranwell, including how to handle collections safely during an emergency situation. The day will also cover key elements of salvage techniques for dealing with damaged objects and provide blueprints for extending the training within attendees' organisations. Hazel Crozier, College Curator will lead a tour of College Hall to familiarise delegates with the layout ahead of the practical activities.
There will also be a session led by Peter Vanhuysse, Fire Service Manager at RAF College Cranwell, on how fire develops, smoke damage, collapse and water damage. This will take place in the Breathing Apparatus Training Facility on the station and include a practical demonstration of burning objects. These will NOT be objects from the collections of course.
The timetable for the day will be:
09.30 – Arrival and registration, tea/coffee/pastries (Spitfire Room)
10.00 – Introduction, emergency planning essentials, case studies (Led by Emma Dadson in the Lancaster Room)
11.15.-.Morning break – tea/coffee/biscuits
11.30 – College Hall familiarisation tour (Led by Hazel Crozier)
12.15 – Lunch (delegates to bring packed lunches)
13.15 – Split into two groups. Group 1: activity with the fire section / Group 2: in situ practical object removal.
14.15 – Afternoon break – tea/coffee/biscuits
14.30 – Group 1: in situ practical object removal / Group 2: activity with the fire section.
15.30 – Return to Lancaster Room for summing up and questions
16.00 – Close.
If your organisation already has an Emergency Plan, then please bring it along.
The workshop will be led by Emma Dadson from Harwell Restoration, Emma has 20 years of experience in disaster recovery and emergency planning as manager of Harwell's Priority User Service. Emma has been named the 'Business Continuity Consultant of the Year' at the Business Continuity Awards in 2007 and 2014 and is a previous Chair of the British Damage Management Association. She is an accredited Disaster Recovery Technician, Specialist Restorer and Honorary Fellow of the BDMA and author of 'Emergency Planning and Response for Libraries, Archives and Museums' (Facet Publishing).
Teas and coffees will be provided throughout the day but delegates are asked to bring a packed lunch with them.